Twilight By The Sea by Oscar Arauz for Simple Sunday
2012-10-13 at 09:09 pm
Blog
RSS
Welcome to Simple Sunday!
I'm One Summer Dream, your host for the day!
Please let me introduce you to our guest artist!

Oscar Arauz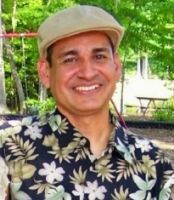 Artist's statement;
"I just want to paint poetry with light…"
Hi!, I'm a self-taught artist living in Greensboro, NC.
For me painting is not only what I do it's who I am.
Throughout my 40+ years of my artistic life
I have experienced with different mediums,
from my humble beginnings with crayons in my childhood,
I have come a long way expressing the beauty and passion
through painting, drawing and sculpting.
Each painting is a learning experience that I
enjoy more with every brush stroke.
I've also painted with air brush and printed T-shirts
and other materials with screen printing. Styrofoam is another
medium that I've used creating sculptures
and props for theaters, photographers studios and other events.
I've tried my hands on "Pyrography" though I don't practice
it too much. In my restless quest of new ways of expressing my art,
I have done some computer art and
I will be presenting them soon through this venue.
~~~
Thank you for taking the time to read my bio,
I hope you find my site appealing,
http://fineartamerica.com/profiles/oscar-arauz.html
To view other work I have done please visit my Flickr web page at:
have fun and…buy something!
http://www.flickr.com/photos/van-goskar/
Oscar has a wonderful selection of art to view.
We bring one of his pieces here tonight to share..
Below is our feature Art for our
Poetic Inspiration!
Please use only this artwork
to write for our poetry today!
Art By Oscar Arauz
"Twilight By The Sea"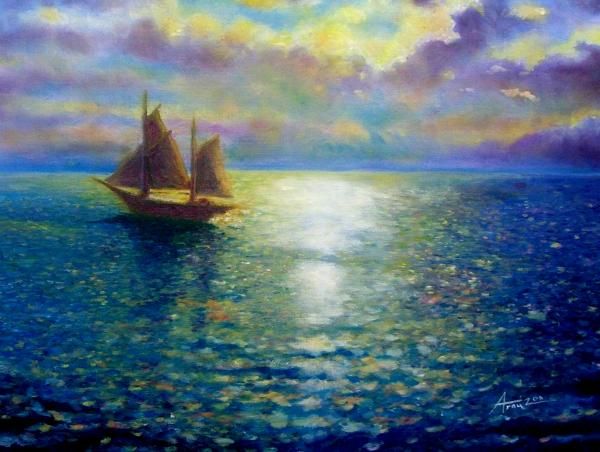 Thank you for coming by and sharing  with us.
Please leave us comments and
Hearts!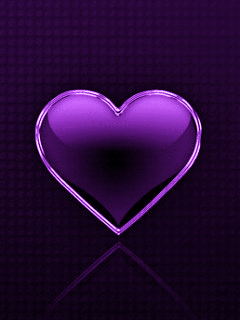 Last 5 posts by CreativePoetryCorral
View Counter: 439 views

142 Responses to "Twilight By The Sea by Oscar Arauz for Simple Sunday"
Leave a Reply
You must be logged in to post a comment.