IT'S THAT TIME, GIVE ME ONE-MORE-LINE!!! (CLOSED)
2012-05-14 at 08:00 pm
Blog
RSS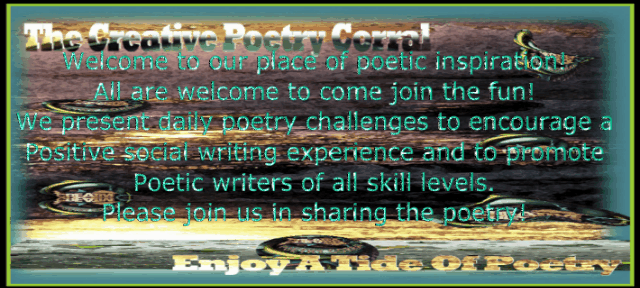 Please leave a heart if you like this blog!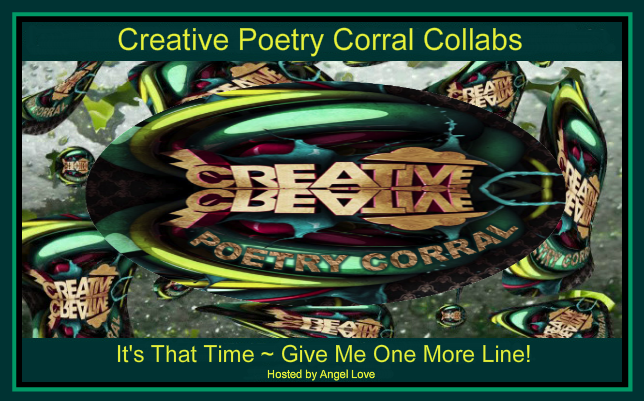 This is the first blog of three for the
"CPC" Collab development process!!!
On this blog we add lines and play off each others lines
to generate lines for Collaborative poetry
that everyone who participates will use

to create poems later in the week!!!
PLEASE read the guidelines. *smiling*
Be Creative and Have Fun!!!
THIS BLOG CLOSES WEDNESDAY AT 6PM EASTERN TIME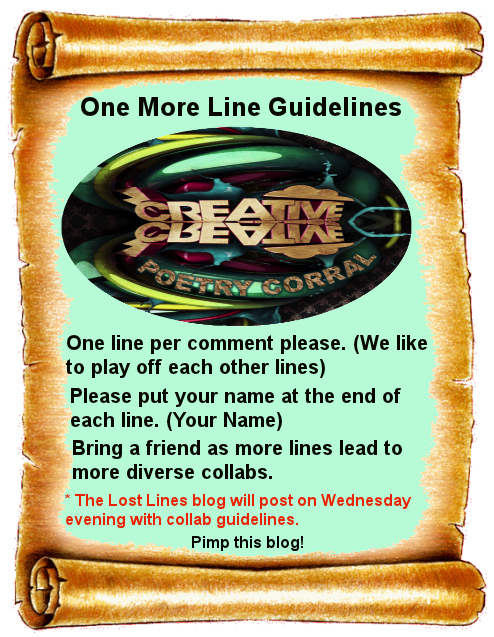 To learn more about the Collab Process Click Here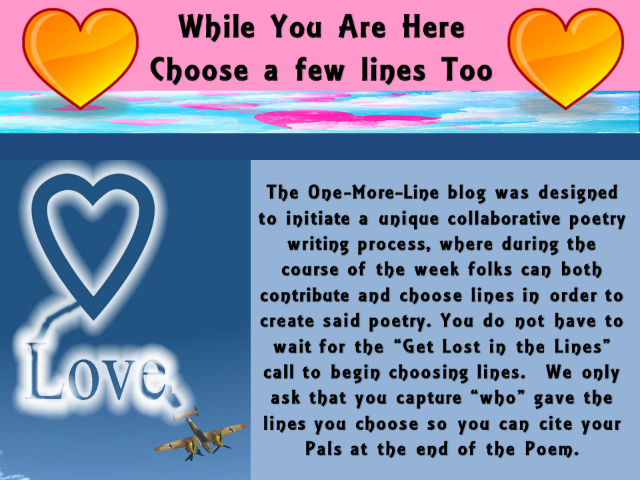 IT'S THAT TIME, GIVE ME ONE-MORE-LINE!!!
This week's line: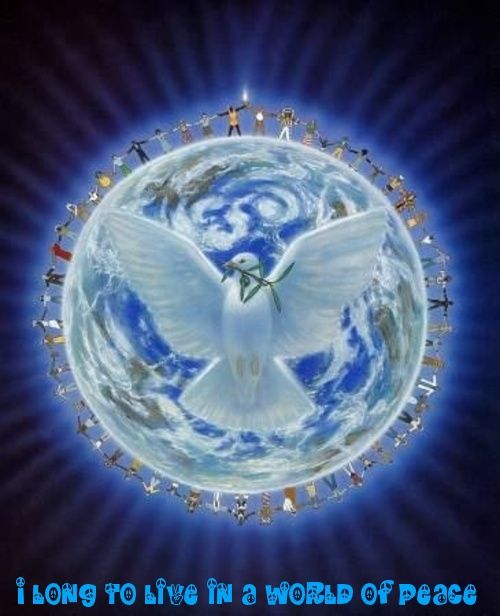 Everyone is welcome to participate!
Love & Light,
Angel

Last 5 posts by CreativePoetryCorral
View Counter: 155 views

174 Responses to "IT'S THAT TIME, GIVE ME ONE-MORE-LINE!!! (CLOSED)"