Pic-Apart Celebrates April With Robert Frost
2012-04-24 at 09:00 pm
Blog
RSS
Pic-Apart Celebrates April With Robert Frost
Welcome to the April 2012 edition of Pic-Apart Poetry.
Such a lot of fun we have sharing and creating with 25 words each month.
It's difficult to believe that spring has been in full swing
for already a month and that May is just around the corner.
And April has given us much to celebrate.
This month in honor of National Poetry Month
and Earth Day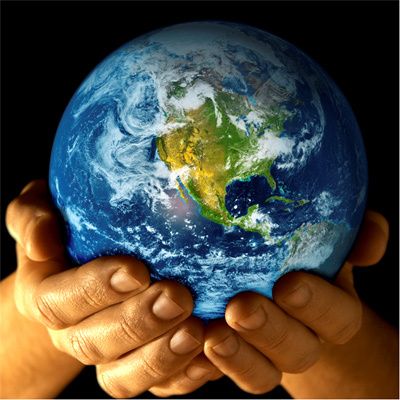 we feature an American poet who celebrates both the earth and poetry
in such an eloquent way.
Robert Frost is certainly a poetic treasure.

Of Poets and Poetry, he has said:
"A poem begins as a lump in the throat,
a sense of wrong, a homesickness, a lovesickness."

"A poem begins in delight and ends in wisdom."

"A poet never takes notes.
You never take notes in a love affair."

"Poetry is a way of taking life by the throat."

"Poetry is about the grief. Politics is about the grievance."

"Poetry is what gets lost in translation."

"Poetry is when an emotion has found
its thought and the thought has found words."

"Poets are like baseball pitchers. Both have their moments. The intervals are the tough things."

And his poetry exemplifies what poetry is and what poets do:
SPRING POOLS
These pools that, though in forests, still reflect
The total sky almost without defect,
And like the flowers beside them, chill and shiver,
Will like the flowers beside them soon be gone,
And yet not out by any brook or river,
But up by roots to bring dark foliage on.
The trees that have it in their pent-up buds
To darken nature and be summer woods –
Let them think twice before they use their powers
To blot out and drink up and sweep away
These flowery waters and these watery flowers
From snow that melted only yesterday.
Robert Frost (1923)
**********

A CONSIDERABLE SPECK
(Microscopic)
A speck that would have been beneath my sight
On any but a paper sheet so white
Set off across what I had written there.
And I had idly poised my pen in air
To stop it with a period of ink
When something strange about it made me think,
This was no dust speck by my breathing blown,
But unmistakably a living mite
With inclinations it could call its own.
It paused as with suspicion of my pen,
And then came racing wildly on again
To where my manuscript was not yet dry;
Then paused again and either drank or smelt–
With loathing, for again it turned to fly.
Plainly with an intelligence I dealt.
It seemed too tiny to have room for feet,
Yet must have had a set of them complete
To express how much it didn't want to die.
It ran with terror and with cunning crept.
It faltered: I could see it hesitate;
Then in the middle of the open sheet
Cower down in desperation to accept
Whatever I accorded it of fate.
I have none of the tenderer-than-thou
Collectivistic regimenting love
With which the modern world is being swept.
But this poor microscopic item now!
Since it was nothing I knew evil of
I let it lie there till I hope it slept.
I have a mind myself and recognize
Mind when I meet with it in any guise
No one can know how glad I am to find
On any sheet the least display of mind.
Robert Frost
(first published in "The Atlantic Monthly" July, 1939)
Please select your 25 words
from these pieces and create a new piece
(or two or three) of your own using only those 25 words.

Remember though that those 25 words may be
repeated and tenses changed
so you are not limited to a 25-word piece.
And, most importantly, HAVE FUN . . . . we love whatever you bring to share.
Again we would love to feature each one of our CPC Pals here on Pic-Apart.
Please just send a piece or two and a bit about yourself
that you would be willing to share with us
and we'll take care of the rest.
We look forward to what you bring to share with us tonight
and throughout tomorrow as Pic-Apart Poetry celebrates April with Robert Frost.
~Barb and Cherie~
Last 5 posts by CreativePoetryCorral
View Counter: 4,396 views

154 Responses to "Pic-Apart Celebrates April With Robert Frost"
Leave a Reply
You must be logged in to post a comment.