The Best of Friends
2012-04-13 at 04:13 pm
Blog
RSS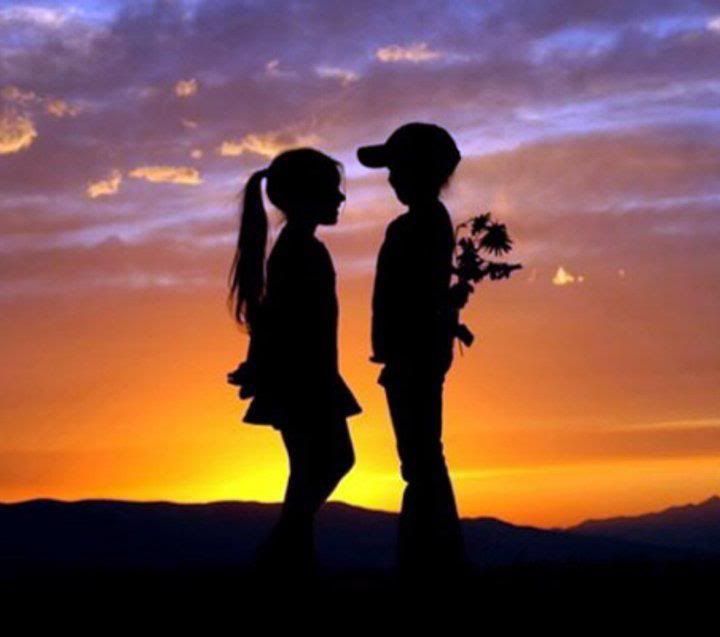 The Best of Friends
     "When I was so much younger, just a small child, I had so many dreams and they filled my every waking moment."
     What comes to mind when you read those words? Do your thoughts dream up a world of excitement and wonder? Are there images of running, jumping, and climbing as grand adventures are played out within a childhood fantasy? Do you recall the innocent wishes made upon the first star of the night, or that special toy or possession that you wanted so bad it kept you awake on a long winter's night as you hoped beyond hope to find it the next morning beneath a bright magical tree? What where your dreams, your hopes, and what loving words filled your prayers each night just before you closed your eyes to drift off to a land of make believe?
     For some these questions may bring smiles as the memories begin to fill their heads with thoughts of some happier and innocent time. They may cause you to reminisce with the ones you love all the endless and magical tales that until now have never before been shared. They might even help you recall all those wonderful images captured so long ago that now will be cherished within your memory till the end of time.
     But for others these questions are not so easily answered, nor do the unwelcomed images and memories fill their tortured thoughts of a happier time. Their adolescent innocence was stripped away long ago by the unspeakable nightmares they lived and breathed, nightmares that have since held them captive and will till the end of time. For most, their tales will never be spoken, even with those they are closest to and love. Their past will remain forever silent behind a fractured wall of silence.
     I don't pretend to know the personal thoughts, wants, hopes, or wishes of each and every person who has gone or is continuing to go through hell as they deal with the haunting monsters from out of their past. All I can relate to you are those of my own. These once private and personal feelings along with my thoughts, fears, pain, and demons are now bared for all to witness by the telling words within many of my writings. It saddens me to know that there are so, so many others who have a much too similar knowledge of such events within their hidden and fragile past. Even sadder to me is that there may be a few reading this now that are amongst many who are still caught within the torturous grip of an abuser even as an adult.
     Abuse can go much deeper than the physical pain and wounds left behind at the hands of another. In time the pain will wane and the physical wounds will heal leaving only a scar to serve as a visible reminder to the horrors someone can inflict upon another. But, what of those scars that can't be seen? Those buried and seeded deep within the passing of time.
     As a small boy I suffered from constant beatings at the hands of the one I called mother. From as early as I can remember there was always hurt, pain, and tears. For the longest time I felt shame and guilt for having brought this upon myself, always trying to do better and be a good boy so that I might earn the acceptance and affection I longed to know. But it never came and at one point it just no longer mattered.
     Before it all ended I had suffered broken bones, skull fractures, been poisoned, stabbed, punched and kicked so severely that I lost a kidney and my spleen. I tried running away numerous times only to always to be caught and returned home. I had even reached a point when I attempted suicide twice, the first time when I was only six years old.
     My whole young life I knew nothing but fear, pain, and most of all hate. But through it all, what had the most impact and scarred my life the most were the words. Words that would cut to the core of one's worth and place in life leaving only a hollow shell. I was a mistake, a mistake of life, and I was going to pay for being an imposition and hellish burden in her life. Those scars cannot be seen, but they cut the deepest of all. They bombarded me every waking moment and still echo in the back of my mind when I close my eyes even today.
     If you are reading these words and they touch too close to home, I just want you to know. I may not know your hidden secrets, your nightmares, or the exact situation that you have had to endure, but I do know of your pain, your fears, and the need for what we hungered for, for so long. I want you to know you are not alone in this life, I am walking right there beside you. If you need someone to lean on, my shoulder is right there for you. If you should grow tired, then I will carry you until you can go on. What I am trying to say is I am just like you and you are like me, we matter and always have. We didn't know it at the time, but in this life we have always been… the beat of friends.
DUB (2012)

Last 5 posts by Dont_U_Believe
View Counter: 186 views

12 Responses to "The Best of Friends"
Leave a Reply
You must be logged in to post a comment.