A Christmas Memory
2010-12-20 at 08:17 pm
Blog
RSS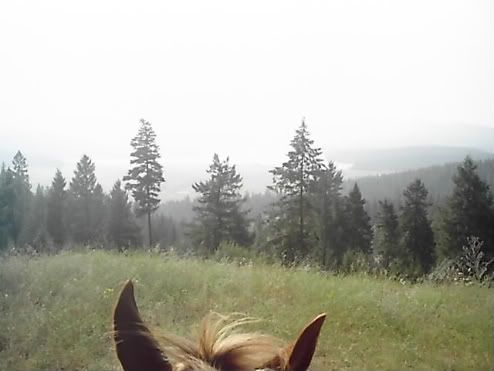 There is a place in my heart that holds great joy and great pain over a horse called Queen.  She came into my life and my heart in the winter of my fifteenth year.  Christmas 1963.  I could barely believe my eyes.  There she stood on Christmas morning with a big red bow dangling from her neck.  A horse of my own.
I had dreamed of this day since I was a little girl watching a TV western.  A chance remark made by my Granny began my shinning love of horses.  She looked at the TV screen and simply said, "Poor horses."  Until that moment I had never thought of horses as anything other than the animals that carried cowboys on their adventures.
That day I started thinking about horses.  Dreaming about horses.  Reading about horses.  "Black Beauty" became my favorite book.  I read it over and over.  Then I read books by Walter Farley, "The Black Stallion" and others.  I wrote book reports about horse books.  My first research paper was about the history of horses.  To own a horse of my own was my all absorbing dream.  On that Christmas morning my dream came true.
I did not get to name her.  She already had her name when she came to me…..a very gentle six-year old.  She was a lovely chestnut color with a white marking on her face that did look a little like a crown, thus her name.  She had been taught to bow down to be mounted.  And it was I who felt like a queen when I rode her.
My family was living on a 500-acre cattle ranch in north Georgia.  I loved to ride Queenie across the pastures. Clover and other feed crops flying by.  Then we rode into the nearby woods, the floor carpeted with pine needles and wild flowers.  I remember well the muffled sound of hooves and the fragrant smell….a mixture of pine needles, flowers and damp earth.  How wonderful it was to me!
This was the time of my greatest joy.  Alone in the woods with my beloved Queenie.  The subtle sounds of the wild our only company.  What precious moments.  Even riding at night was magical.  A full moon overhead and a sky full of stars.  What more could one want?
I had no way of knowing how short-lived my joy was to be.  We had only two short years together.
My dad had an option to buy the ranch.  But somehow the deal fell through.  The owner decided to sell to Dow Chemical instead.  It still pains me deeply every time I think of all that loveliness being destroyed to build a chemical plant.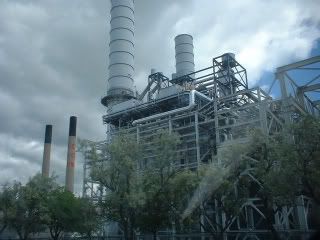 So it was that near the end of my senior year in high school we moved back to the house in town my dad had the foresight to keep.  It was a large house with high ceilings built in the 1940s.  It had real rock half way up the outer walls and white columns across the huge front porch.  I loved that house almost as much as the ranch.  (Years later I watched in horror as it was torn down to be replaced by yet another carpet mill.  Damn progress!)
Of course there was no place for a horse at our place in town.  And we could not afford to board her somewhere.  It was with a sad and grieving heart that I said "Goodbye" to my Queenie.  She was given a good home at a neighboring ranch, with a family that had several children.
Shortly thereafter, I left home for college.  Then got married and moved to Germany with my husband who was stationed there in the army.
I never saw Queenie again.  But I will never forget our time together.  Nor the Christmas that came to be the best Christmas memory ever.
Merry Christmas to all my friends at FriendBurst.  I wish for each and every one of you a Christmas memory as special as this one is to me.
Love Barb

Last 5 posts by Pink_Mystique
View Counter: 135 views

10 Responses to "A Christmas Memory"
Leave a Reply
You must be logged in to post a comment.