NO KEEPING ME DOWN
2013-10-09 at 07:01 pm
Blog
RSS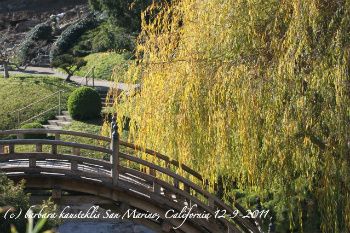 NO KEEPING ME DOWN
Every day when I awaken
and my feet hit the floor,
I give thanks for today,
grateful to be alive
and even more curious
about things than I was
just yesterday
or the day before,
about how things are
and how things work
(or don't);
for they've always
been an adventure
for me and my mind.
So from this vantage point
of many years gone by,
across the chasm
of years and of life,
I find myself still
as excited about
what lies ahead
as I ever was
when I was a kid,
more clearly able to see
what I could never
quite understand
or see before,
a world that stretches
before me as far
as my still inquisitive
imagination allows.
No limits,
no boundaries
will ever keep me
from looking ahead
even farther
than I can now see,
curious about everything
in front of me
to imagine,
to explore,
so much more
than there ever was
before as I travel
here and there
as my imagination allows,
sharing as I can
with my friends
along the way.
(c) barbara kausteklis 10-9-13
Written for CPC "Wonderful Wednesday Gets Curiouser and Curiouser."
http://www.friendburst.com/blog/111756/wonderful-wednesday-gets-curiouser-and-curiouser/
Hoping today has been a really good one for All.
And thanks always for your visits and comments.
Big Hugs.
~barb~
Last 5 posts by Barbara_K
View Counter: 761 views

8 Responses to "NO KEEPING ME DOWN"
Leave a Reply
You must be logged in to post a comment.